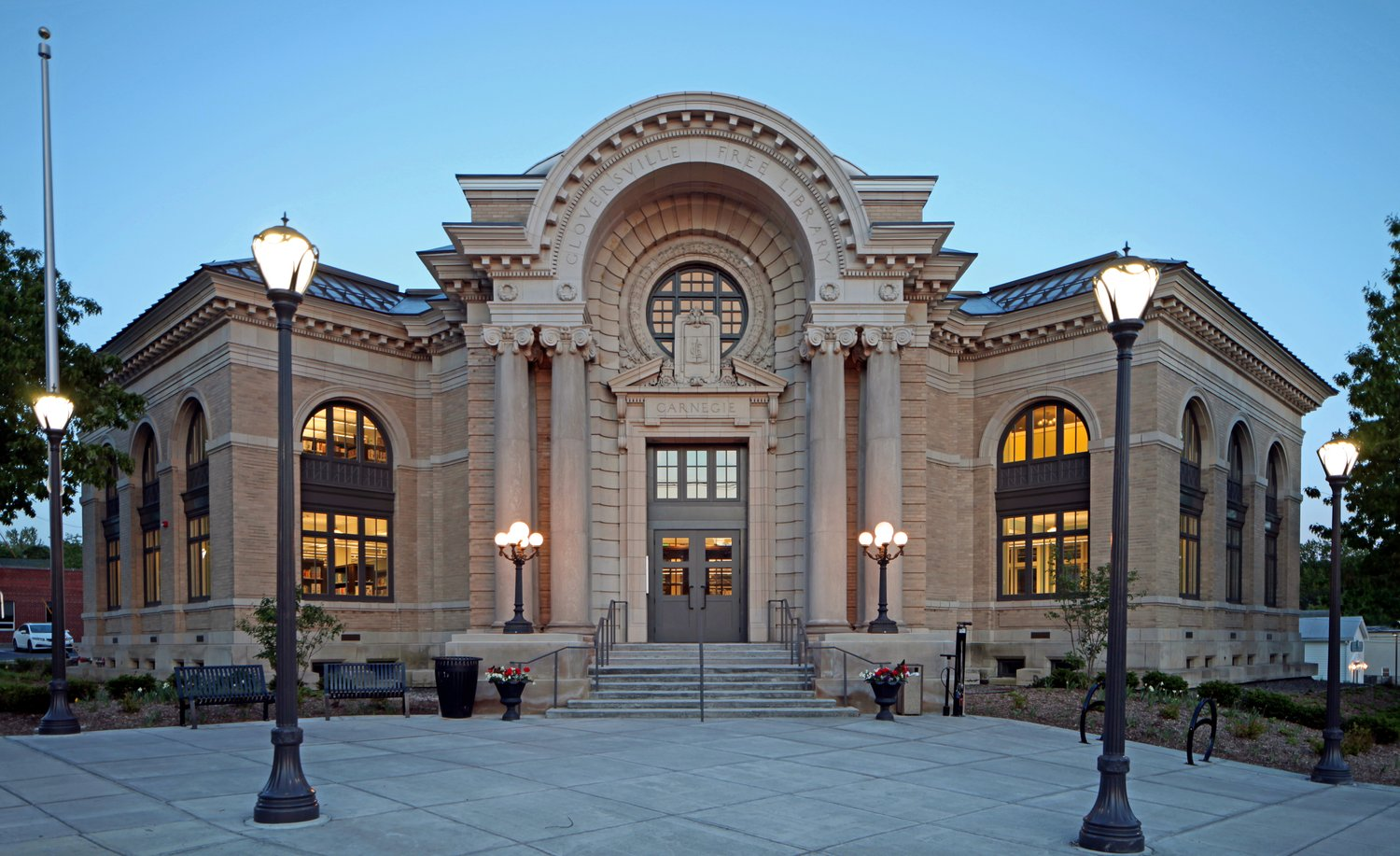 The Gloversville Library
Visit the Gloversville Library
We all pay tax dollars to support this library — we should be using it! It is truly a gem inside and out! If folks haven't visited yet — it is an architectural beauty that has been fabulously renovated and restored to offer very modern amenities — while paying homage to the building's history (a 1904 Carnegie building).
The Gloversville Library (our library) has some wonderful offerings — from classes (in-person and online), to available conference room/meeting room space, garden/seed club, even a library of things (too many to list — but a pop up shade tent, safety vests, folding tables, snow shoes are among the many) — and soon will be providing a notary service.
You don't even have to go to the Library to find out more, you can visit online!
If that's not enough, the PLPA's own Dick Carlson was just re-elected to the Board of Trustees!!